As you may or may not know, we are going to be celebrating a Reunion at MDHS on May 22nd - 24th, 2009, (the weekend after May 24th) to recognize 55 Years at the Church Street site, 150 Years of Educating Markham and the End of an Era as the 89 Church Street building is going to be torn down and replaced.

The next incarnation of Markham District will be built on the football field, east of the present building, and the construction has begun.

I am inviting and encouraging all of you to put the dates on your calendar and plan on being in Markham for that weekend to take part in this once-in-a-lifetime event!

See Registration form!

Any questions??? Call the MDHS 2009 Reunion Hotline at 905-294-1886 Ext.1954

Our 50th Reunion in 2004 gathered 3000 participants from around the world and this one will be bigger!!!!

Friday will start off with an amazing golf tournament at Angus Glen Golf Course with food and lots of prizes! (Be sure to register soon --- space is limited!)

Friday night is Registration at the Train Station on Main Street and a Decades Pub Crawl!

Saturday are festivities at the school!!

Saturday night is the dinner/dance at the Markham Fairgrounds!

Sunday is open for Class or Decade Reunions planned by YOU!!!!

Be sure to register and organize your friends!!

Looking forward to seeing you there!!

Dianne More & The MDHS 2009 Reunion Committee
Who Are We?
Your reunion committee
in the planning stages.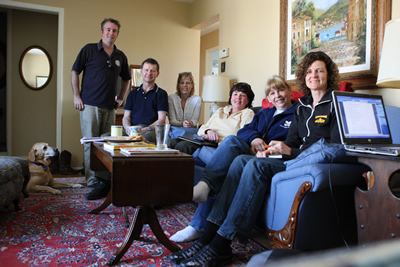 from the left: Doug van Wolde, David Harris, Martha Mingay, Linda Patterson, Dianne More, Nancy Letman.
More of the Committee.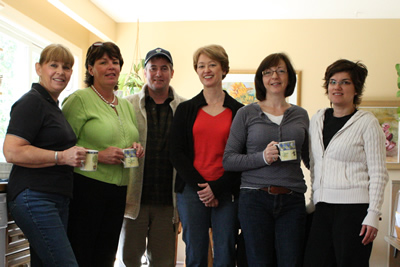 from the left: Dianne More, Linda Patterson, Doug van Wolde, Hilje Armstrong, Judy Cameron, Graciela Spence.
Here are the members of the committee who are already hard at work planning this reunion for you. We are committed to making it as fun and memorable as possible, to provide ample opportunity for you to reconnect with friends from the past, but YOU are the most important ingredient. Make your plans to "Come Home to MDHS" in May 2009. And if you'd like to help in some way, contact us at .