MHDS Alumni Golf Tournament at Angus Glen Golf Club
There are still some spots available for golf, but don't delay because we could be full up soon!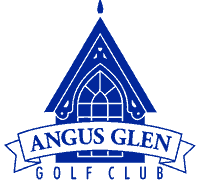 Open to golfers of all abilities, the tournamnt will be played at Angus Glen Golf Club (Kennedy and Major Mackenzie) on Friday, May 22, 2009, from 11:00 A.M. until 5:00 P.M. Whether you register as a single or make up your own reunion foursome, you need to do so early as only the first 120 golfers can be accommodated.
Cost is $155 which includes green fees, cart, and prizes.
For more information, or to register, contact .
What a great way to start what promises to be a memorable weekend!
Details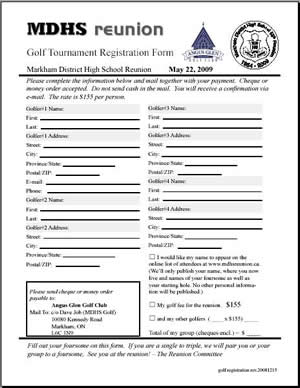 Event Date: Friday May 22, 2009
Course: South
Golf Start Time: 1:30PM Shotgun
Lunch Start Time: Approx. 11AM in the Victoria Room
Reception Start Time: 7:30 in the Orchard Marquee Tent
Price: $155 (tax in) per person includes: BBQ Lunch – Hamburgers, hot dogs, sausages, salad, potato chips, pop and bottled water. Also included is a reception: Tapas Buffet style – chicken wings, chicken tenders, pizzas, quesadillas, fries and nachos.
Cash Bar
Address: Angus Glen Golf Club, 10080 Kennedy Road, Markham, ON L6C 1N9
Download, print and submit your golf registration form. (PDF, 571KB)